Plant Catalog

---
View our available selections below…
Native Garden Planning Resources
---
Learn how to make the most of your native plantings at home.
Learn More…
 The Native Plant Sale Community Partners
---
GSWA is thankful to the participation and support of our community partners to helping organize, publicize and deliver logistical support for this plant sale.
Learn More…
The Plant and Garden Catalog



---
GSWA and the Native Plant Sale Community Partners are thrilled to offer you a selection of native plants and garden kits.
This catalog offers you the option of purchasing large and small garden kits, or individual plants all of which will benefit our pollinators and wildlife. Every plant that is offered in each of our kits is available for individual sale so you can adjust your own unique garden to your specific needs! Each garden kit comes with; 32 plugs (Large Kit) or 16 plugs (Small Kit), a recommended  garden design and a garden owners manual.

Download the manuals now to help you prepare your gardens. Small Garden Owner's Manual or Large Garden Owner's Manual

Designs can be adapted to make them more curvilinear and/or to shift the aspect ratio to make them deeper and skinnier or shallower and wider. Be creative and add on! More plugs and more species can be added to a kit by purchasing individual species 4 plug modules (below).  The species selections in each kit will bloom from spring through fall year after year — critical to feed the pollinators and gorgeous for the viewers. Plant choices were also guided by the need to host a broad diversity of insects and birds, including our threatened monarch butterflies.

Care Requirements
---

Both plant kits need Sun to Part Sun (6+ hours of sun per day to 4-6 hours of sun per day with some of it in the afternoon) and moist soil (in our area they should not need any supplementary water after they are established). There are also choices supporting a wider range of conditions, such drier and shadier.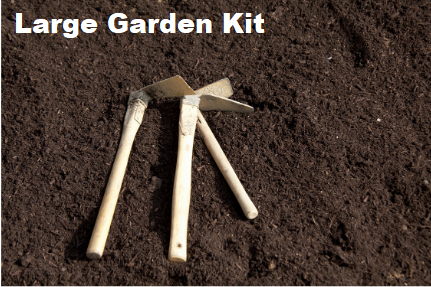 Large Garden Kit – $80
Covers an area of 12′ x 6.5′. Includes 32 plugs
More Information & How to Purchase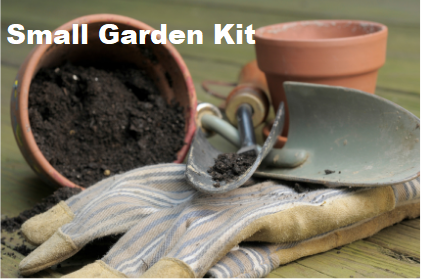 Small Garden Kit – $40
Covers an area of 7′ by 5.5′. Includes 16 plugs.
All Species for Sale  
---
The species below can be purchased individually without a kit or as wonderful "add-ons" to a garden kit.
Each add-on order costs $12 regardless of species, and includes four plugs.

The species below cover a range of blooming periods. Carefully planned gardens can contain species which begin to bloom starting in March all through October. Pollinators need continuous access to nectar and pollen.
Basic Light Level Definitions
Full sun– 6 or more hours of direct sun per day

Part sun– 4-6 hours of direct sun per day, including some afternoon sun

Part shade– 4-6 hours of direct sun per day, including some morning sun

Shade– less than 4 hours of direct sun per day