Credit: Kristina Necovska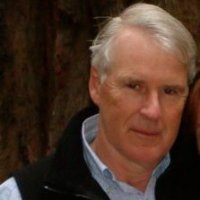 Nicolas Platt
Chairman
Nic's family ties to the region date back to the 1800s with a long-term visionary focus and commitment to conservation and open space advocacy. Nic brings over 30 years of experience in the securities industry, public relations, and business consulting. He is the former mayor and current Township Committeeperson of the Township of Harding. Nic is a well-known speaker on the grassroots battle to protect the 7768-acre Great Swamp National Wildlife Refuge from becoming a massive jetport. Nic currently sits on the public board of GAMCO Advisors, is President of the Hartley Dodge Foundation, and was recently named to the Board of the Eisenhower Foundation based in Abilene, Kansas.
Michael Dee
Vice Chairman
Michael is a local environmental advocate with extensive business experience. He is currently the Executive Vice President of Ce De Candy, Inc. He received his B.A. from Yale and his M.L. and D.L. from Drew University.
John Neale
Vice Chairman
John was a purchasing manager at a number of industrial manufacturing facilities. He specialized in procurement of products for a variety of industries, from Exxon to Rockwell international's NASA Space Shuttle program. The last 10 years, he held a position as the procurement manager for one of the largest multi-billion dollar consumer finance companies in the United States. He is currently President of Northern New Jersey Cachers organization, a non-profit organization for public education and development of partnerships with land managers, including NJ State Parks and Forestry, counties, townships, and non-profit organizations.
Guy Piserchia
Treasurer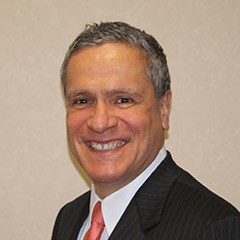 Guy is an international banking professional with extensive trading and management experience. He currently serves as the Deputy Mayor of Long Hill Township, is on the Morris County League of Municipalities Executive Board, the Morris County Republican Committee, the New Jersey League of Municipalities Legislative Committee, the New Jersey Conference of Mayors Legislative Committee, and the Morris County Open Space Trust fund.
Trustees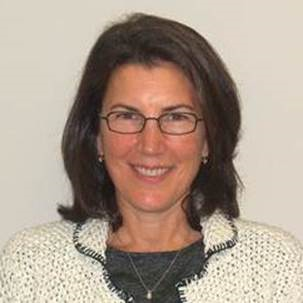 Debra Apruzzese
Deb spent her career consulting on strategic planning, development, and business optimization. She was Senior Vice President for Strategic Development and M&A at Lonza Group, Microbial Control Business. She is currently an Adjunct Professor at Fairleigh Dickenson University, and a Managing Partner at SimplyCentered.com.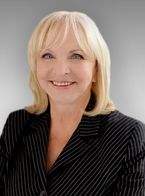 Gerry-Jo Cranmer
Gerry-Jo was the #1 producer at Turpin Real Estate in 2016 and consistently ranks among the top agent's in the market area. She has a New Jersey Real Estate Broker's license and has achieved membership in Turpin's Million-Dollar Club/President's Club every year since joining
the company in 1987. Gerry-Jo has been a resident of Bernardsville since 1978, moving there from Summit, and has lived in New Jersey throughout her life. Currently she is serving on the Bernardsville Historic Preservation Advisory Committee.
Jay DeLaney, Jr.
Jay DeLaney, Jr., is an attorney and shareholder at Lindabury, McCormick, Estabrook, & Cooper. Jay concentrates his practice on land use, litigation and business advisory groups, as well as employment law, real estate, commercial law, condominium law, and environmental law. Jay has served as Mayor of Morristown as well as having served on Morristown's town council and planning board.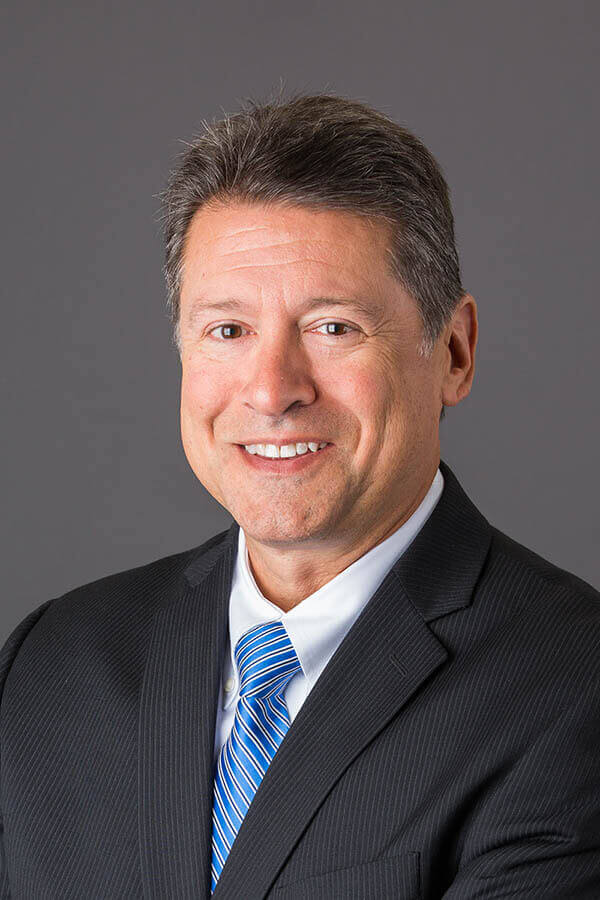 Anthony DellaPelle
Anthony is a partner with McKirdy, Riskin, Olson & DellaPelle, Attorneys at law, in Morristown. He has practiced eminent domain, condemnation, redevelopment and real estate tax appeal law for over 25 years. Tony has been a trustee at his alma mater, Franklin & Marshall College, and a past president of the Franklin & Marshall College Alumni Association. He was also a member of the board of the NJ Hall of Fame Foundation, as well as a long-time trustee and officer of the NJ Association of the Deaf-Blind.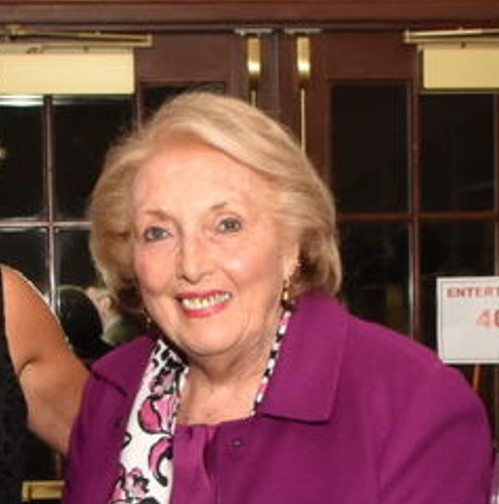 Mary Horn
Mary is a realtor with Weichert Realtors. She is also a trustee for the Discover Orchestra, is on the Integrity Committee of the Women's Association of Morristown Medical Center, serves on the Morris Museum Gala Committee, and the American Cancer Society Gala Committee.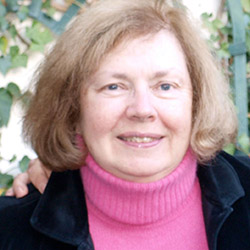 Jane Kendall
Jane is a management consultant whose specialty is working with senior teams. She founded and was Managing Director of the Leadership Center at the New School, a boutique university in New York City. Jane has worked with a wide diversity of organizations, ranging from UNICEF and the National Urban League to Pfizer and American Express. She is also the author of Rural Harding: Fleeting Glimpses, and is the principal of Kendall & Associates. Jane was on the board of Friends of Great Swamp (National Wildlife Refuge). She is on the board of Center for Musical Excellence.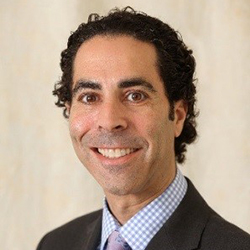 Matthew Krauser
Matt is the Senior Managing Director of Newmark Knight Frank Valuation & Advisory, and is engaged in a wide range of commercial, industrial and vacant land assignments.  He specializes in open space and land preservation as well as tax appeal, condemnation, and litigation oriented appraisals.
Teresa Lane
Teresa is the Senior Philanthropy Officer, Global Priorities Team, for the Nature Conservancy, and is responsible for cultivating and stewarding meaningful relationships between donors and the Nature Conservancy toward the realization of transformational gifts. She brings a wealth of environmental nonprofit experience to the GSWA board.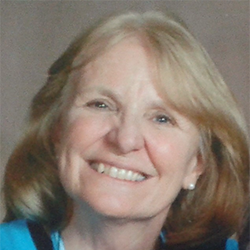 Cathy Lee
Cathy Lee, PhD, lives in Mendham and is a Researcher-in-Residence and former Associate Professor and Chemistry Chair at the College of St. Elizabeth. Dr. Lee has taught numerous courses in Chemistry, Physical Science, Earth Science and Science Education. She also tutors middle and high school students. Dr. Lee has been a volunteer member of our Stream Team for several years and her students participate in our SWaMP (School Water Monitoring on the Passaic).
Chris Obropta
Chris Obropta, PhD, P.E., is the Extension Specialist in Water Resources with Rutgers Cooperative Extension and an Associate Professor at Rutgers. Dr. Obropta and his staff identify and address community water resource issues using sustainable and practical science-based solutions throughout New Jersey. He and his staff have been working with communities to implement green infrastructure practices throughout the urban centers of New Jersey.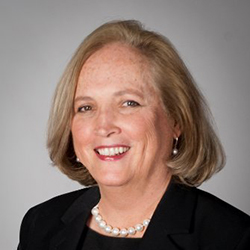 Lois Olmstead
Lois recently retired as a Realtor with Turpin Real Estate. She has extensive experience with both land and residential sales and listings in the area.
Alan Pfeil
Alan is the Chairman of the Long Hill Township Planning Board. He worked as the Director of Sales and Sales Manager for divisions of international corporations serving the medical and pharmaceutical industries. He has also held positions in Chatham Borough's Land Use and Planning Committee, the Zoning Board of Adjustment, and the Planning Board.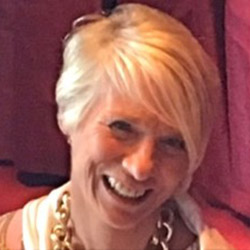 Kathy Pfeil
Kathy is an outstanding community organizer and leader in event planning in the region. She is the Treasurer for the Long Hill Township Historical Society, a Friend of the Committee of the Long Hill Township Library, is a coordinator for Family Promise Homeless Shelter, and a volunteer for New Jersey Food Bank.
Anthony Sblendorio
Anthony Sblendorio lives in Bernards Township and is one of the pioneers of sustainable and regenerative design in New Jersey. In 1994, he founded the landscape architecture and land development firm Back To Nature Home and Garden. The firm developed some of the first ecological/agricultural residential developments in New Jersey. Additionally, Anthony and Back To Nature were the lead master planners for the first LEED Gold certified building in the northeast and the first LEED Platinum building in the state.
Kevin Sullivan
Kevin Sullivan also joins the board this year. Kevin is the former mayor and current committeeman in Chatham Township as well as a former Captain in the Marine Corps. He has 25 years of financial market experience and joined Private Advisory Group as Compliance Director in 2015. Kevin was instrumental in the recent preservation of 136 acres of open space at Giralda Farms.
Nadine Vitro
Nadine has an extensive banking background and is currently the Assistant Vice President and Branch Manager of Investors Bank in Madison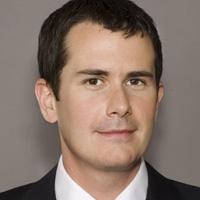 Giorgios Vlamis
Giorgios is responsible for co-directing Normandy Real Estate Partner's real estate investment activities.
The Advisory Council's mission is to help GSWA increase its visibility in the community, to offer advice on issues as they may arise, and to help provide support for the organization as needed.
Kathy Abbott (
Chatham
)
Chris Allyn (Harding Township)
Reed Auerbach (Bernardsville)
Astri Baillie (Madison)
Marshall Bartlett (Harding Township)
Len Berkowitz (Berkeley Heights)
Peter Birnbaum (Bernardsville)
David Budd (Morristown)
Cathie Coultas (Madison)
Brenda Curnin (Far Hills)
Susan Deeks (Harding Township)
William Diehl, MD (Morristown)
Phyllis Fast (Long Hill)
Theresa Filippone (Long Hill Township)

Russ Furnari (
West Caldwell
)
Claire Griffin Miller (Bernardsville)
Pam Harding (Basking Ridge)
Jon Rafalowski (Hopatcong)
Gerry Scully (Harding Township)
Roger Siebel (Chatham)
Alden Siegel (Morris Township)
Julia Somers (Green Village)
Dorothia Stillinger (Chatham)
Frank Stillinger (Chatham)
Katherine Stinson (Long Hill Township)
Jeffrey Webb (Madison)
Benjamin Wolkowitz (Madison)