Credit: Kristina Necovska
Anthony DellaPelle
Chairman
Anthony is a partner with the law firm of McKirdy, Riskin, Olson & DellaPelle, located in Morris Plains. He has practiced eminent domain, redevelopment and real estate tax appeal law for over 30 years. Tony is a Certified Civil Trial Attorney by the NJ Supreme Court and is a member and officer of the Counselors of Real Estate, an international organization of real estate advisors and consultants who are recognized as thought leaders in the industry, with about 1,000 members around the world. He has written numerous published articles on property rights topics and lectures regularly on eminent domain and property rights issues in New Jersey and to national audiences of attorneys and other real estate professionals. He has served as a Trustee at his undergraduate alma mater, Franklin & Marshall College, and is also a past president of the Franklin & Marshall College Alumni Association. Tony was an officer of the Board of Trustees of the NJ Hall of Fame Foundation, as well as a long-time trustee and officer of the NJ Association of the Deaf-Blind. This past December, Tony was awarded the 2020 Alumni Citation Award from Franklin & Marshall College. He and his wife, Gwenn, are the proud parents of three adult children and have resided in Morris Township for 30 years.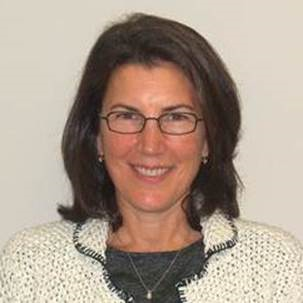 Debra Apruzzese
Vice Chair
Debra is President of Axia11G Consulting Group, LLC. Her work focuses on improving business outcomes for both domestic and global companies in the Healthcare, Life Sciences, and Environmental sectors. Debra has held executive positions with both Merck & Co, Inc. and Lonza Group. Along with her work as a GSWA trustee, she is an advisor to Springboard Enterprises, a network of innovators, investors and influencers who are dedicated to building high-growth technology-oriented companies led by women. Debra mentors young professionals to prepare them for professional life and most recently provided this service as an adjunct professor at Fairleigh Dickenson University. Her philanthropy includes supporting the success of STEM students both by serving on advisory boards and creating a scholarship to enable engineering students to have a global experience as part of their traditional engineering program.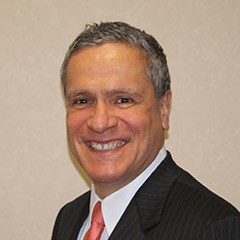 Guy Piserchia
Treasurer
Guy is an international banking professional with extensive trading and management experience, currently working for the New Jersey Division of Investments.  He serves as the Deputy Mayor of Long Hill Township, is president of the Morris County League of Municipalities Executive Board, and was recently appointed to the New Jersey League of Municipalities Executive Board. Guy also serves on the Morris County Republican Committee, the New Jersey League of Municipalities Legislative Committee, the New Jersey Conference of Mayors Legislative Committee, the Morris County Open Space Trust fund, and the New Jersey Prayer Breakfast Committee. In October 2020, Guy was awarded the Alex DeCroce Public Leadership award from the Morris County Chamber of Commerce.
Reed Auerbach
Reed has been a GSWA member since 2000 and has served on the GSWA Advisory Council for the last six months. He recently completed his tenure as a member of the Board of Trustees at Franklin & Marshall College and currently serves on the Advisory Board of Columbia University School of International and Public Affairs and the Board of the Structured Finance Industry Group. Recognized as one of the nation's leading structured finance lawyers, Reed currently serves as the global leader of the structured transactions group at Morgan Lewis in New York City. Reed and his wife reside in Bernardsville.
Caitlin (Kate) Barry
Born in Morristown and raised in New Vernon, Kate graduated from The College of Charleston then attended graduate school at University College London where she pursued a degree in Environment and Sustainable Development. Passionate about her home state, she moved back to New Jersey and worked in environmental policy in New York and New Jersey. She earned her real estate license in order to work in her hometown with her father, Jim Barry. Kate currently lives in Harding with her husband and family, which includes a cat, donkey, and two goats.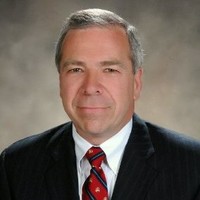 Paul Boudreau
Paul is Principal of Paul Boudreau & Associates, LLC. His focus is strategic communications, government relations and  business development. He also advises leading non-profits on fundraising strategy.
He was President of the Morris County Chamber of Commerce for ten years and built the Chamber into one of the most respected regional chambers in New Jersey. Governor Christie nominated Paul to the New Jersey Public Employment Relations Commission where he served for six years. Mr. Boudreau spent twenty-five years at Honeywell and worked in thirty states on critical public policy issues facing the company including environmental remediation, corporate taxes, international trade and economic development. He served on the company's Political Action Committee and was responsible for state and corporate relations in North America.. He also served as Executive Director of corporate giving. Prior to his corporate roles he was twice elected to the state legislature in his home state of Maine.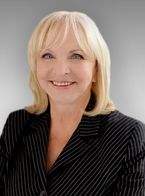 Gerry-Jo Cranmer
Gerry-Jo was the #1 producer at Turpin Real Estate in 2016 and consistently ranks among the top agent's in the market area. She has a New Jersey Real Estate Broker's license and has achieved membership in Turpin's Million-Dollar Club/President's Club every year since joining
the company in 1987. Gerry-Jo has been a resident of Bernardsville since 1978, moving there from Summit, and has lived in New Jersey throughout her life. Currently she is serving on the Bernardsville Historic Preservation Advisory Committee.
Marilyn Dee
Marilyn Dee, a long-time supporter of GSWA, lives in Harding Twp. As a former 30-plus year resident of Bernardsville, Marilyn served that community as a member, co-chair and chair of the Town Board of Adjustment for 7 years, and as a 12 year member of the Open Space Committee.  She currently serves on the the Board of the Bernardsville Garden Club as co-chair of civic improvement. Marilyn has a Bachelor of Science degree in business from Fairleigh Dickinson University. She enjoys gardening with her husband, Michael, and reading with her book group friends.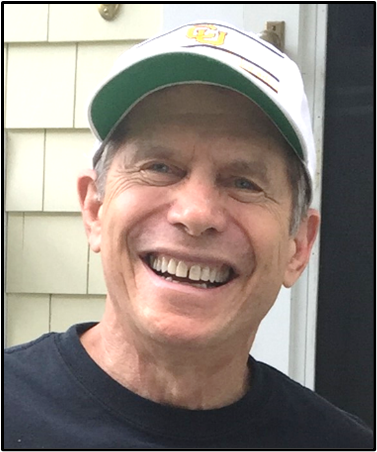 Michael Dee
Michael first joined GSWA's Board of Trustees in the 1990s. He served as Board Chair 2014-2015, and as Vice Chair in 2012, 2013, 2018, and 2019. He has been an avid supporter of the organization and our annual Gala. Michael is a longtime Executive Vice President of Smarties Candy Company, performing a variety of roles in that family business. He cut his activist teeth and breathed a lot of teargas with Peace marches and precursors of BLM Marches in the 60's and 70's. He continues to passionately support important causes like GSWA. He is a strong proponent of eradicating invasive plants and landscaping with natives, principles he demonstrates on his own properties. Michael earned his Bachelor of Arts from Yale College, as well as a Master of Letters and Doctor of Letters from Drew University. He is very active with a wide variety of environmental, animal rights, and other non-profit groups, from Trustees of Reservations to Mercy for Animals. Michael and his wife Marilyn (also a Board member) now split residence between homes in Harding Township and Stockbridge, MA. They enjoy their play time with daughters and grandchildren, as well as gardening. Michael is also an avid adult hockey player.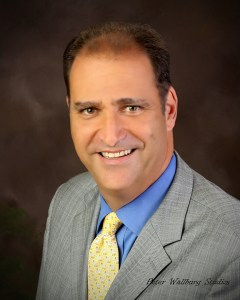 Jordan Glatt
As Director of Strategic Partnerships at the Community Foundation of New Jersey (CFNJ) Jordan works with corporations, entrepreneurs, and families to design charitable vehicles that deliver impact in New Jersey communities. Previous to the Community Foundation he was President of Magla Products, a $90 million consumer products company. A graduate of Drew University where he later served as a trustee, Jordan is a former two-term Mayor of Summit and served as an at-large councilman in the town. He was recently appointed by New Jersey Governor Phil Murphy as co shared services czar alongside GSWA's Chair, Nicolas Platt. He resides in Springfield with his wife.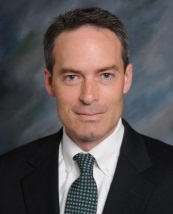 Eric Inglis
An attorney at Schenck, Price, Smith & King, Eric is certified by the Supreme Court of New Jersey as a Civil Trial Attorney. He co-chairs Schenck, Price, Smith & King's Litigation Department and its Commercial Litigation Practice Group. Additionally, he is the past president and current board member of the Morristown and Morris Township Library Foundation, and past president and current member of the West Morris Soccer Club. Eric resides in Mendham with his wife and children.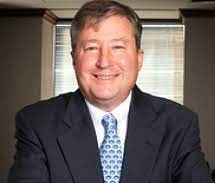 Ralph Jones
Ralph is a retired insurance executive. Among other notable companies, he worked for Chubb Insurance. He is currently the President of the Mars Essex Horse Trials, an annual event taking place in Far Hills, NJ that benefits the Greater Newark Life Camp. Ralph and his wife Lynn live in Tewksbury and have many ties to the Great Swamp watershed. They are avid equestrians and supporters of a clean and healthy  environment and the preservation of open space.
Teresa Lane
Teresa recently joined The Wilderness Society (TWS) as the Vice President of Philanthropy. She is responsible for setting the TWS fundraising vision and strategy and advancing a culture of philanthropy across the organization. Prior to that, Teresa was Senior Philanthropy Officer, Global Priorities Team, for The Nature Conservancy (TNC) responsible for cultivating and stewarding meaningful relationships between donors and TNC toward the realization of transformational gifts. She brings a wealth of environmental nonprofit experience to the GSWA board.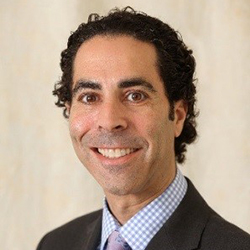 Matthew Krauser
Matt is the Senior Managing Director of Newmark Knight Frank Valuation & Advisory, and is engaged in a wide range of commercial, industrial and vacant land assignments.  He specializes in open space and land preservation as well as tax appeal, condemnation, and litigation oriented appraisals.
B. David Naidu
David serves on the Summit City Council and previously served as the Council President. He has been a Council member since 2016. He had also served as a Member of the Summit Planning Board and previously served on the Summit Environmental Commission. David is a Partner at K&L Gates, a global law firm, has over 20 years of experience advising clients on environmental and land-use issues. Prior to this he was an environmental associate at Dewey Ballantine. He has written a book on biotechnology and nanotechnology published by Oxford University Press and Lexus/Nexus; was rated a New York Metro Region Super Lawyer in 2019. David graduated from Vassar College, Cornell University and Georgetown Law School. He is the Vice President of The Summit Conservancy and has lived in Summit for 18 years with his wife, Andrea, and two sons.
Chris Obropta
Chris Obropta, PhD, P.E., is the Extension Specialist in Water Resources with Rutgers Cooperative Extension and an Associate Professor at Rutgers. Dr. Obropta and his staff identify and address community water resource issues using sustainable and practical science-based solutions throughout New Jersey. He and his staff have been working with communities to implement green infrastructure practices throughout the urban centers of New Jersey.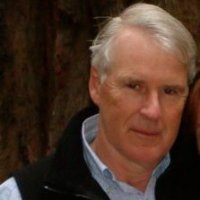 Nicolas Platt
Nic's family ties to the region date back to the 1800s with a long-term visionary focus and commitment to conservation and open space advocacy. Nic brings over 30 years of experience in the securities industry, public relations, and business consulting. He was recently appointed by New Jersey Governor Phil Murphy as co shared services czar alongside GSWA board member, Jordan Glatt. Nic is the former mayor and current Township Committee Person of the Township of Harding. He is a well-known speaker on the grassroots battle to protect the 7768-acre Great Swamp National Wildlife Refuge from becoming a massive jetport. Nic currently sits on the public board of GAMCO Advisors, is President of the Hartley Dodge Foundation, and was recently named to the Board of the Eisenhower Foundation based in Abilene, Kansas.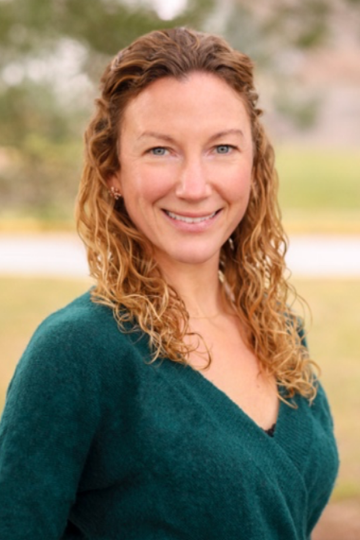 Carolyn Sharaway
Carolyn's 16-year career in the nonprofit sector began in direct service to underserved populations and was the catalyst to pursue fundraising as a career. She developed her skills in institutional advancement for health and education organizations which led to the management of multi-year, sustainable fundraising and development projects. Carolyn earned a Bachelor of Science degree in Psychology from Stony Brook University and a master's degree in Nonprofit Management from Milano School of International Affairs, Management, and Urban Policy in New York City. She is a Certified Fundraising Executive (CFRE); has a certificate in Planned Giving authorized by University of California, Davis; and sits on the Marketing and Communications Committee for Philanthropic Planning Group of Greater New York. She lives in Bloomfield, NJ.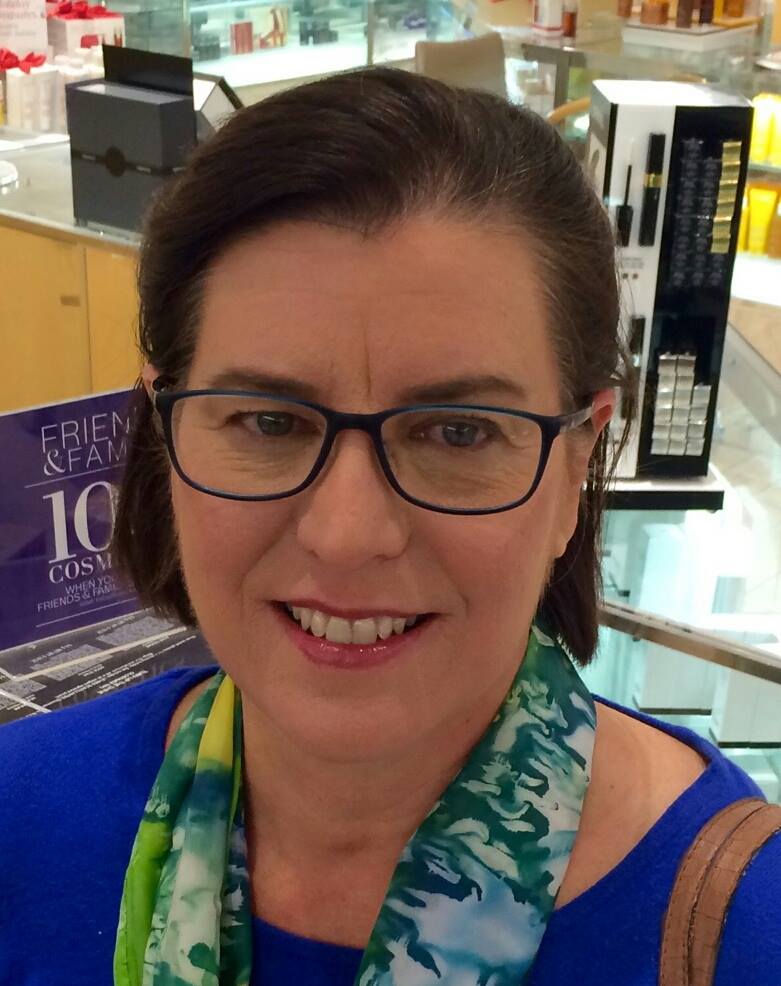 Lisa Stevens
Trustee
Lisa began volunteering with GSWA in 2003 due to her strong commitment to the environment and her appreciation of the organization. When she and her husband, Wes, married in 2007 they requested that in lieu of gifts, guests make a donation to GSWA. Over the years Lisa's passion for the organization grew so did her involvement, and she joined the board in 2010. Taking a year off in 2017, she is once again an active GSWA board member. In addition to all her volunteer work, Lisa is a Public Safety Product Support Lead at Verint Systems Inc.
Dorothea (Dot) Stillinger
Dot is a returning GSWA board member who has served several terms on the board in the past, most recently from 2012-2017. A member and active volunteer since 1995, Dot offers her institutional history of the area and the organization. In addition, Dot serves as Chatham Township Environmental Commission Chair. During the summer she works in the nature program of the Silver Bay YMCA on Lake George in New York. With a B.S. in mathematics from the University of Rochester, an M.S. in mathematics from Yale, and additional computer science coursework at NYU, Dot enjoyed a 40-year career as a computer systems consultant at Bell Labs before retiring in 2000. Dot resides in Chatham Township with her husband, Frank, who is also an active GSWA volunteer.
Kevin Sullivan
Kevin Sullivan is the former mayor and former committeeman in Chatham Township as well as a former Captain in the Marine Corps. He has 25 years of financial market experience and joined Private Advisory Group as Compliance Director in 2015. Kevin was instrumental in the recent preservation of 136 acres of open space at Giralda Farms.
Stacey Valentine
Stacey is a partner at Avelino Law, LLP, working with A. Jude Avelino to lead the Trusts and Estates practice group. A graduate of Colgate University and Washington & Lee University School of Law, Stacey assists individuals and families in achieving their wealth planning goals. She handles income, estate, inheritance, gift, and generation-skipping transfer tax issues, and helps clients maximize the benefits of charitable giving. Stacey is a member of the New Jersey State Bar Association, the New York State Bar Association, and the Morris County Bar Association and serves on the Board of Estate Planning Council of Northern New Jersey, the Board of the Women's Association for the Morristown Medical Center, and the Board of the Morristown Club.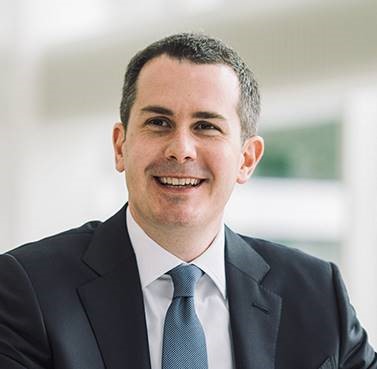 Giorgios Vlamis
Giorgios is a Founder and Partner of Senlac Ridge Partners, an entrepreneurial private equity firm targeting a broad range of investments spanning real estate and non-real estate assets and businesses. Previously he was a Partner at Normandy Real Estate Partners where he was responsible for co-directing the firm's real estate investment activities, and served as the firm's Chief Operating Officer. He lives in Morris Township with his wife and three young children and is a graduate of Cornell University. He is also a member of the board of trustees of the Open Space Institute.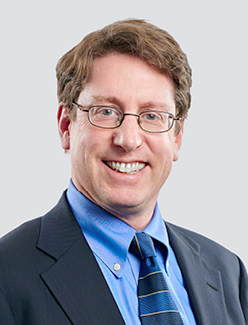 Clark Wagner
Clark joined GSWA's Finance Committee in early 2017 and has been indispensable with his sound and prudent guidance of our investment strategy and policies.
Clark has 30 years of experience in the fixed income markets and is Chief Investment Officer at Foresters. He leads the U.S. investment, research and strategy and fund accounting teams, and oversees management of more than $15 billion in assets. He is a member of the Pension Investment Association of Canada, Municipal Analysts Group of New York, and Municipal Bond Buyers Conference.
Clark is actively involved with the Great Swamp Watershed Association and Nantucket Conservation Foundation.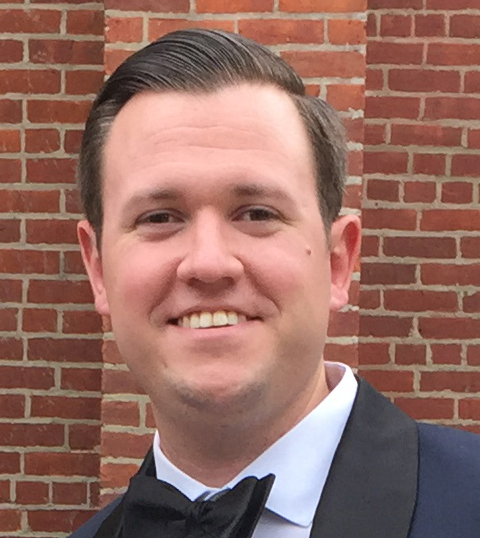 Brett Williamson
Brett is currently Vice President of Wells Fargo Bank, N.A. in New York where he manages the financial crime risk and operational risk associated with the Commercial Banking Group's merger, acquisition, and divestiture activity.  Prior to this, Brett worked as Associate Director of Standard Chartered Bank, Newark, NJ where he co-led the Controls Operations Group. He holds a Master of Arts in International Business and Policy from Georgetown University and a Bachelor of Science in Business Administration, Finance from Ramapo College of New Jersey. Brett resides with his wife Stephanie and new baby, Mackenzie Grace, in Morristown, NJ.
Advisory Council
The Advisory Council's mission is to help GSWA increase its visibility in the community, to offer advice on issues as they may arise, and to help provide support for the organization as needed.
Kathy Abbott (Chatham)
Thelma Achenbach    (Morristown)
Chris Allyn (Harding Township)
Astri Baillie (Madison)
Jose Barquin (Florham Park)
Len Berkowitz (Berkeley Heights)
David Budd (Morristown)
Brenda Curnin (Far Hills)
Susan Deeks (Harding Township)
Andrew DeLaney (Morristown)
Jay DeLaney, Jr. (Morristown)
William Diehl, MD (Morristown)
John Donofrio (Short Hills)
Russ Furnari (West Caldwell)
Sally Glick (Basking Ridge)
Jeffrey Grayzel (Morris Township)
Claire Griffin Miller (
Bernardsville
)
Pam Harding (Basking Ridge)
Mary Horn (Whitehouse Station)
Jane Kendall (Harding Township)
Cathy Lee (Mendham)
Drew Maldonado (Summit)
John Neale (Madison)
Alan Pfeil (Long Hill)
Kathy Pfeil (Long Hill)
Adam Psichos (Summit)
Jon Rafalowski (Hopatcong)
Fran Schultz (Little Falls)
Gerald Scully (Harding Township)
Julia Somers (Green Village)
Frank Stillinger (Chatham)
Katherine Stinson (Long Hill Township)