Credit: Kristina Necovska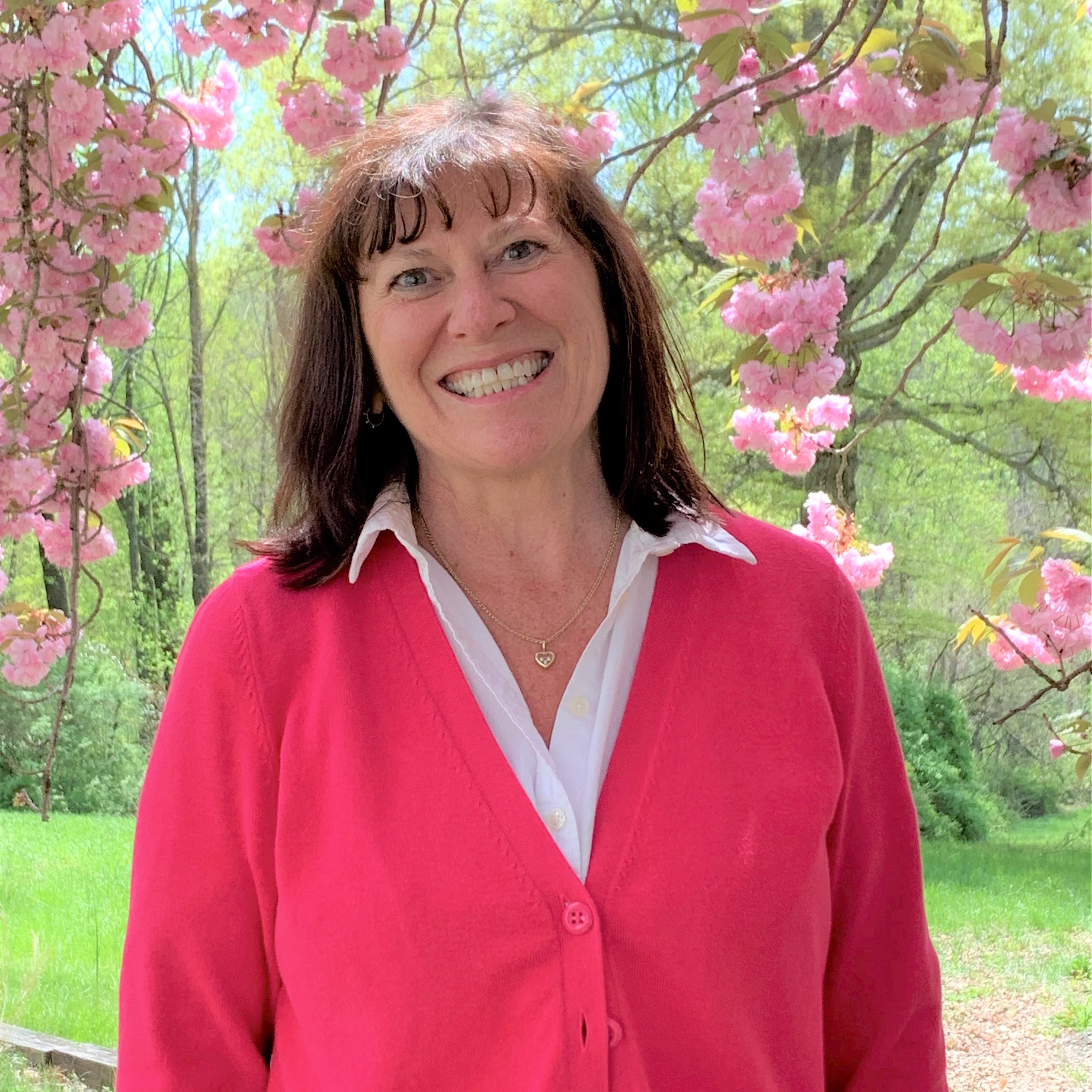 Sally Rubin
Executive Director
Sally Rubin, a retired attorney committed to improving the quality of life in New Jersey through civic activity, joined GSWA in January, 2008. A lifelong resident of Somerset Hills, she brings a wealth of community involvement and experience to the position. She served two terms as a member of the Bedminster Township Committee (2006-2011) and was also a member of the Bedminster Planning Board for six years. Additionally. Ms. Rubin previously served on the Boards of Education for Bedminster and the Somerset Hills School District. She graduated from Johns Hopkins University with a degree in psychology and holds a J.D. from Fordham University School of Law. As a result of her tireless efforts for GSWA, Ms. Rubin received an Environmental Champions Award from the EPA in 2017.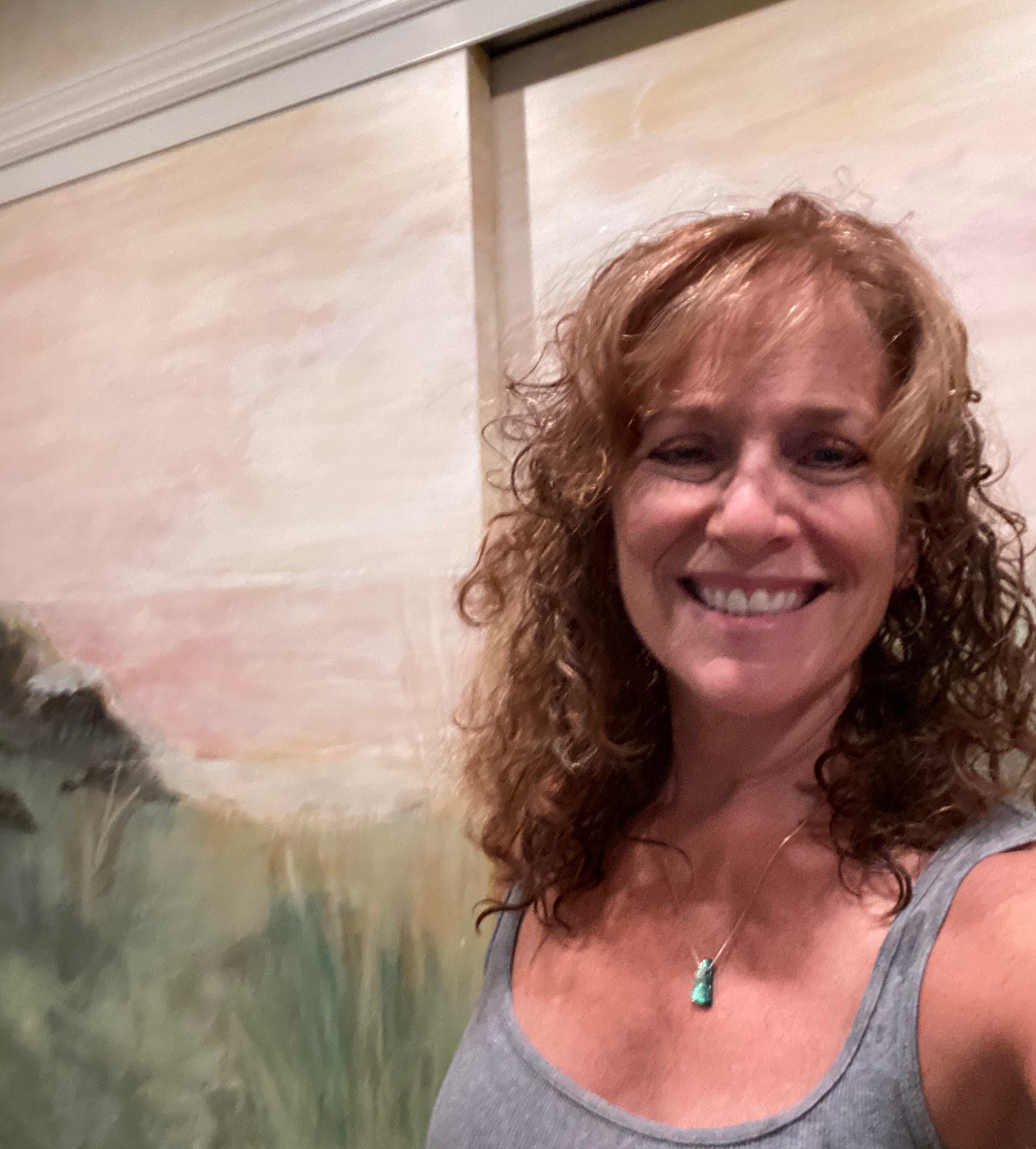 Lynne Applebaum
Director of Institutional Relations
Lynne Applebaum joins our staff as the new Director of Institutional Relations after a 13-year career at the YMCA. She served as a Wellness department lead at both the Westfield area and the Somerset Hills YMCAs. Her passion for wellness, along with a love for helping others, led her to these roles. During her tenure, she served as an advocate for the Y in the community, developing many successful partnerships and cultivating donor relationships. Lynne currently lives in Westfield, NJ, with her husband Jon. She has two sons, both of whom live and work in NYC. She loves exercising, being outdoors, listening to great music, reading, seeing beautiful art, cooking (and eating) good food and spending time with her family. Lynne's interest in health connects perfectly with our focus on clean water as it relates to a healthy environment.
Hazel England
Director of Education & Outreach - Land Steward
Hazel is GSWA's Director of Education and Outreach and Land Steward. Before joining GSWA in 2004, she worked in the Great Swamp for a decade as a Naturalist with Somerset County Park Commission, creating and conducting environmental education programs for all ages, and as Executive Director of the Whitesbog Preservation Trust in the NJ Pine Barrens. Hazel develops and conducts educational water quality focused programs for students of all ages and the broader community. She manages the stewardship at GSWA's Conservation Management Area, coordinating restoration at the site. A native of Scotland, she has degrees in Zoology and Botany, and a master's in Ecology and Environmental Management.
Wade Kirby
Director of Development
Wade's background is in show business where he spent fourteen years in New York City working as an actor, stage manager and producer. Then along came triplet boys at the end of 1998 requiring he and his wife Linda to flee the city and move to Morristown! Wade has since worked in development positions for the State Theatre of New Jersey, the Paper Mill Playhouse, Nederlander Presentations, the Morris Museum, and the Morris County Chamber of Commerce. He is a trustee of the Kirby Episcopal House and the Guilford Foundation, and is the current President of the Morristown Club. Before joining the GSWA staff in 2017, Wade served on the Advisory Council and subsequently the Board of Trustees for the organization. Wade enjoys seeing the wild fox, deer and birds of prey so prevalent in this part of Morris County.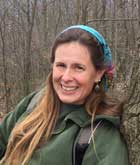 Sandra LaVigne
Director of Water Quality Programs
Sandra joined the staff in March of 2016. Prior to joining GSWA she worked as a water quality specialist and restoration ecologist managing water quality programs and restoration projects. Sandra is a native of northern New Jersey and attended Cook College, Rutgers University. Sandra oversees our water quality monitoring efforts and organizes our citizen science volunteers who assist in collecting a wide scope of data throughout the watershed. In 2019, Sandra established and implemented GSWA's first-ever microplastics sampling protocol and integrated it into her water quality monitoring program.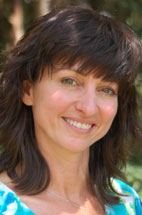 Sue Levine
Director of Finance & Human Resources
Sue joined the staff in July, 2011. She is responsible for the organization's financial management. In addition, she is the staff liaison to the Board of Trustees. Sue has an extensive background in sales and financial management in petro chemicals and mortgage banking, and has held senior management positions in each of these areas. She holds a B.A. in Economics and Finance from Rutgers University and a M.B.A. from Rutgers University.
Angela Oviedo
Education, Land Steward and Water Quality Associate
Angela Oviedo, is an environmental biologist with a passion for better understanding how environments influence local human communities. Angela graduated from Kean University in 2017. During her time at Kean she performed Ethnobiological research in the rain forest of Northern Costa Rica as well as, published a case study to teach students about Bioprospecting. After graduating, she spent time as an intern for the Great Swamp NWR as part of a partnership between Groundwork Elizabeth, USFWS and Friends of Great Swamp. She later went on to work for the environmental lab industry gaining knowledge which she used in her following environmental consulting career. As a consultant she was part of EPA's region 2 START team, responsible for both the identification of superfund sites and environmental disaster response. As part of the Great Swamp Watershed Association, she strives to gain the skills necessary to bring awareness to communities in her home State of New Jersey.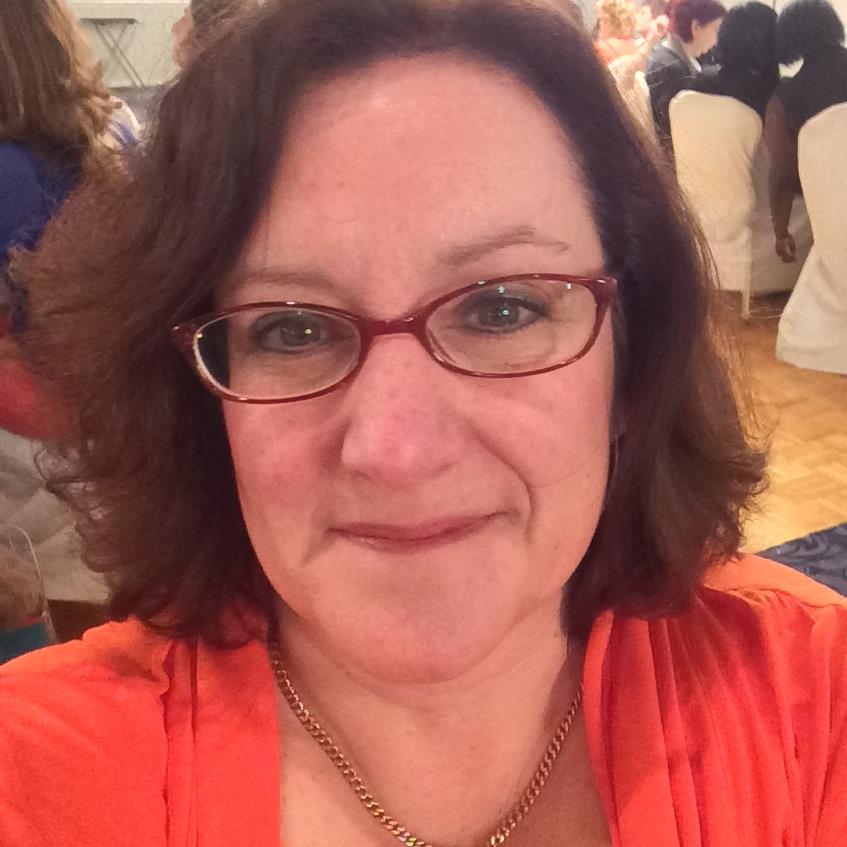 Nancy Rago
Membership and Social Media Manager
Nancy joined the staff in 2021. She brings her advertising agency experience from her previous company she ran for 25 years, Brigham & Rago, as well at other agency and client-side positions throughout her career. Her most recent position was as the Content Design and Production Manager for Korn Hynes Advertising in Morristown. A graduate of Kean University, Nancy holds a Bachelor of Arts in Visual Communications with a specialization in Graphic Design. At GSWA, Nancy oversees membership, social media, and website management. She tries to live the minimalist, simple life incorporating the three R's of Reduce, Reuse, Recycle into all she does. Nancy's hobbies also include family genealogy and birding.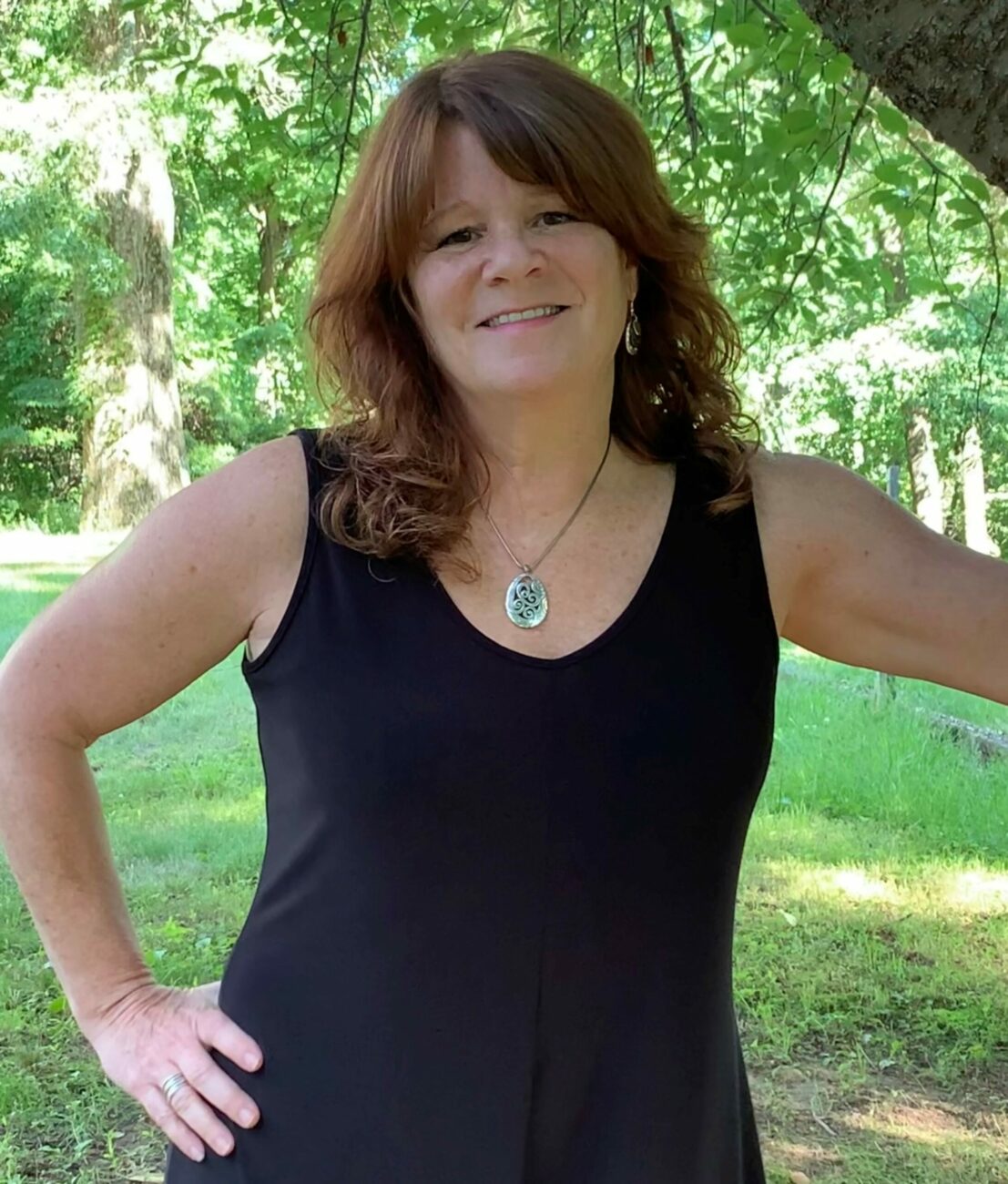 Val Thorpe
Director of Communications and Membership
Val Thorpe joined the GSWA staff as Director of Communications and Membership in August, 2017. After many years in the corporate world, she discovered her passion for environmental non-profit work, starting off at the Musconetcong Watershed Association. Val is responsible for internal and external communications including the organization's public relations efforts, creating marketing materials, and developing website content. She also serves as the Great Swamp Great Music festival coordinator – GSWA's second largest fundraiser annually. In addition, she creates and plans development events, and oversees the membership base. As a lifelong camper and hiker and an advocate of all things outdoors, Val believes this is where she can make her strongest impact.
Ginger Van Ryzin
Education, Land Steward and Water Quality Associate
Ginger joined GSWA in the summer of 2021. Before to that, she was an invasive strike team member at another environmental non-profit organization, located in the heart of Ramapo Mountain State Forest. Ginger graduated summa cumme laude from Ramapo College with a degree in Environmental Science in 2020. While attending Ramapo College, her passion for land stewardship led her to volunteer with the GSWA as well as the New Jersey Conservation Foundation. At GSWA, Ginger assists in environmental education programs as well as stewardship of our Conservation Management Area (CMA).