FREE Trivia on Zoom
March 6 at 1:00 pm

-

2:00 pm
Register today for this FREE event!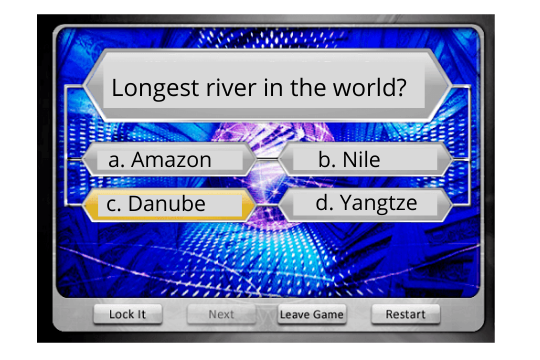 Registration closes at 11 AM on  Sat., March 6! – Scroll down for Zoom technical assistance links.
Ready to challenge yourself and others in a fast-paced thinking game? Our Pub Quiz has gone virtual. Play alone or work together as a household team. Select one person to enter the answers to these multiple-choice questions into your device (phone, iPad, etc.) Play for prizes and bragging rights! If you are playing as a household, simply select one person's name to enter at registration. Then start brushing up on your water quality and enviro facts.
Questions will range from beginner to expert level. For example:
Q: How long is the Passaic River?
A: 90 miles
Whether you join us as a team or an individual, you are sure to learn a few fact, and have a great time along the way!
(Registration note: you cannot register as a team with other households.) Sign up today to play along, have some fun, and compete for some cool prizes! Zoom link will be shared after you register.
Prizes:
1st Place – Two tickets to GSWA's 4th Annual Great Swamp Great Music Festival and a cool GSWA Hat
2nd and 3rd Places – A copy of our recently published "GSWA Quarantine Cookbook" (check it out here)
Having issues joining the session? Please review the Zoom Help Center.
How to Join Zoom Meeting, click here for video tutorial.