Stream Assessment Training – FREE
September 17, 2022 at 9:30 am

-

12:30 pm
Parsippany Troy Hills Public Library
FREE Stream Assessment Training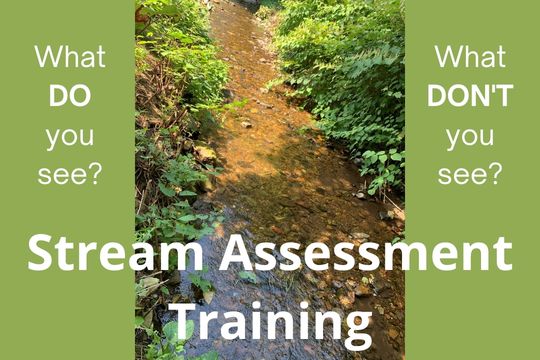 LEARN HOW TO MONITOR A STREAM'S HEALTH.
Take a moment to really look at one of your local streams. At first glance, it may look completely fine. But to the trained eye, it could be a very different situation. How can you tell?
This FREE, one-morning/two-part training session will show you how to gain a better understanding of stream health. An indoor classroom session teaches you how to conduct visual and biological stream assessments and recognize environmental factors that may impact a stream. An outdoor session lets you practice your new-found skills at a local stream site. By the afternoon, you will be fully trained in visual stream assessment and ready to conduct an your own. Whether you opt to become a volunteer or simply wish to gain some insight, this training session is for you!
Tools and supplies will be provided. Be sure to wear shoes that are suitable for walking outside and getting dirty. Preferred volunteers are 15 or older. Younger volunteers are welcome with parent participation. This training will be conducted in conjunction with the AmeriCorps New Jersey Watershed Ambassador Program. Registration required for this FREE training session.