Upcoming Events
Events Search and Views Navigation
Upcoming Events
December 2023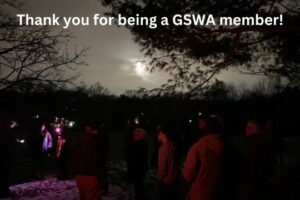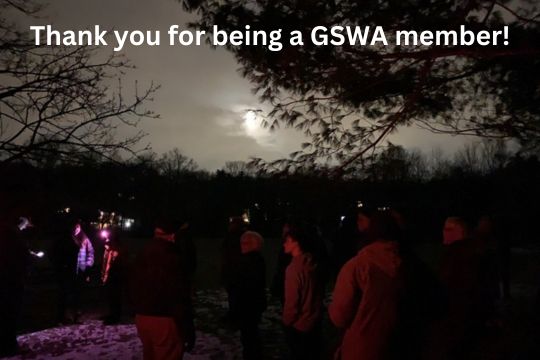 December 21 at 6:00 pm
-
7:30 pm
REGISTER
Thank you for being a GSWA member! We invite you to bundle-up and come celebrate the first day of winter (winter solstice) with a crisp, invigorating hike at the Refuge. Winter solstice is the day with the fewest hours of sunlight in the whole year, making it the shortest day of the year. It's a great time of year to look and listen for owls and other nightlife. This is one of our most popular hikes with three highly experienced and knowledgeable GSWA naturalists. Be sure to dress for the weather and wear your warm socks for this hike. This is a free hike available to GSWA members only!
January 2024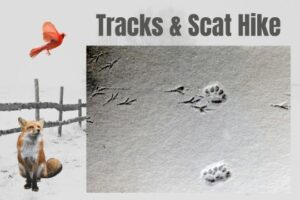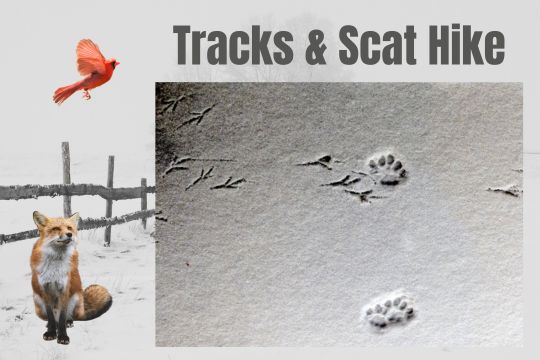 January 7, 2024 at 10:00 am
-
12:00 pm
REGISTER
Ever wondered how to sleuth what animals are visiting an area - even when you are not rewarded with a sighting of the creature itself? As we enjoy a leisurely paced hike in the refuge, learn more about the scat (poop), tracks, and other markers our native wildlife leave to clue us into their presence. We will provide binoculars and poking sticks to help us get up close to these fascinating clues that enable you to become great wildlife detectives. Conditions can be wet or muddy. Wear appropriate footwear and dress warmly.
January 16, 2024 at 6:00 pm
-
7:30 pm
REGISTER
There's a lot of news about climate change and the devastating effects it has and will continue to have on the state of New Jersey. Now, who's ready for some good news? Join Dave Robinson, NJ State Climatologist and distinguished professor of geography at Rutgers University (and GSWA board member!) and discover why we are fortunate to live in the great state of New Jersey, thanks in part to our many scenic open spaces. From the Pine Barrens to the Great Swamp National Wildlife Refuge, Dave will talk about how these geologic gems are more than just beautiful places to hike and relax, they also serve a valuable function in…
+ Export Events