Native Pollinator Plant Sale Overview
April 3 at 12:00 pm

-

1:00 pm
Zoom Webinar
FREE (donations appreciated)
Event Navigation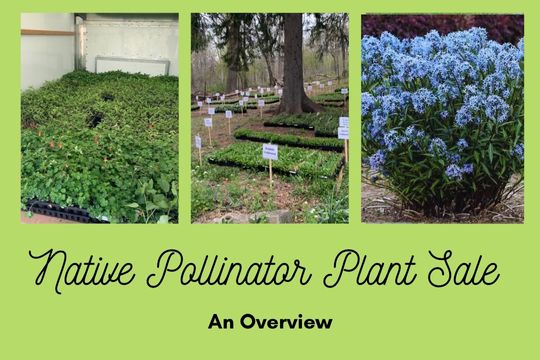 Registration closes Monday, April 3 @ 10 AM
Join Hazel England, GSWA Director of Education, Outreach, and Land Stewardship (our resident pollinator expert) for an overview of the native pollinator plants and plant kits available at our 3rd annual online Native Pollinator Plant Sale. Choose from a variety of individual species to create or enhance your own garden in ways that best fit your needs. To simplify garden design and provide some additional savings, many of the species are also sold in a variety of garden kits. Each kit is designed for specific garden sizes and conditions.
Learn how different plants can help you build out your pollinator garden to attract the widest  variety of insects throughout the growing season along with suggestions for plant pairings you will want to attract specific pollinators. Discover why this type of garden benefits your yard, your neighborhood, and our shared watershed. We will also walk you through our online storefront, simple ordering process, and amazing online resources on the site.
If you're considering starting or expanding your native pollinator garden, you're going to want to check this out! You will receive your Zoom link prior to the start of the webinar.
While this program is free for all participants, a suggested donation of $5-$10 is appreciated to help offset the cost of bringing you this great, nationally recognized speaker.  🙂
Mark Your Calendar: Apr 3, 1:30 PM – Native Plants for Pollinators online sale opens Apr 3 @ 1:30 PM and runs through Apr 28 @ 5 PM (Plant purchase pickup date is Saturday, May 6 at a location near you). Learn more about native pollinator plants, gardening, and GSWA's online plant sale HERE.
Jan 17 webinar replay: Pollinator Plants for Pollinator Wildlife – Speaker: Desiree Narango, Conservation Scientist with the Vermont Center for Ecostudies. Click HERE and register to receive the playback link