Water Workshop Weekends – Family Fun Day at the Morris Museum
July 8 at 11:00 am

-

2:30 pm
Morris Museum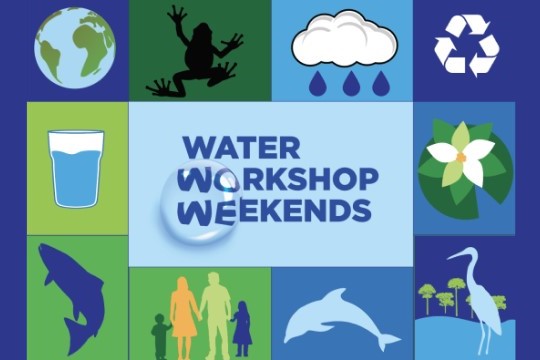 The Great Swamp Watershed Association (GSWA) and Morris Museum are pleased to announce our new partnership with an inaugural set of events beginning with Water Workshop Weekends taking place on July 7, 8, and 15, 2023.
Saturday, July 8 11:00 AM-2:30 PM – The Morris Museum will host a family fun day with activities from GSWA and the Museum. Attend one of two special screenings of the Smithsonian movie, Age of Humans: Water at 11:30 AM or 1:00 PM. This film reveals how humans have impacted the Earth's water and details what we can do to change the path of our future. Throughout the event day enjoy a variety of thought-provoking activities from the GSWA and the Morris Museum including Spark!Lab's "Help Clean Up the Ocean," the game, "A Day in the Life of a Drop of Water," the "Water-Match Challenge," water coloring, and more.
Tickets: Members Free* | Non-member Adults $12 | Non-member Children $8 (3-17)
NON-MEMBERS: PURCHASE YOUR TICKETS HERE
*NOTE: Access for Great Swamp Watershed Association and Morris Museum members is FREE for events held on Saturday, July 8 and July 15. RSVP is required for ALL GSWA/Morris Museum members by completing the form HERE.
Don't miss the Water Workshop Weekends kickoff event of the critically acclaimed and star-filled movie Dark Waters screening and panel discussion on Friday, July 7, at the Morris Museum, and a Family Fun Day at the Great Swamp Watershed Association's Conservation Management Area filled with fun activities and a hike on Saturday, July 15.