By Val Thorpe, GSWA Director of Communications and Marketing
Our land stewardship program is back up and running! With new protocols in place to ensure safe working conditions, summer interns are gaining hands-on environmental experience along with college credit at our Conservation Management Area (CMA).
We typically bring on three summer interns to perform a variety of assignments. In prior years, along with land stewardship they have assisted with teaching in classrooms and at outdoor learning experiences, water quality monitoring, events, and office administrative work. This summer, the bulk of their work will consist of land stewardship at the CMA, focusing on ecological restoration and enhancement of existing habitats.
To date, we have eight interns, and that number is expected to grow.
"When we put out the call for summer interns, outlining the type of work to be done at the CMA, we weren't sure if this would sound appealing to them," said Hazel England, GSWA Director of Education and Outreach, Land Steward. "We were thrilled to get back a resounding 'yes!' With many of their other summer plans cancelled, students are lining up to participate in our summer internship program. They're just excited to do anything that gets them outside."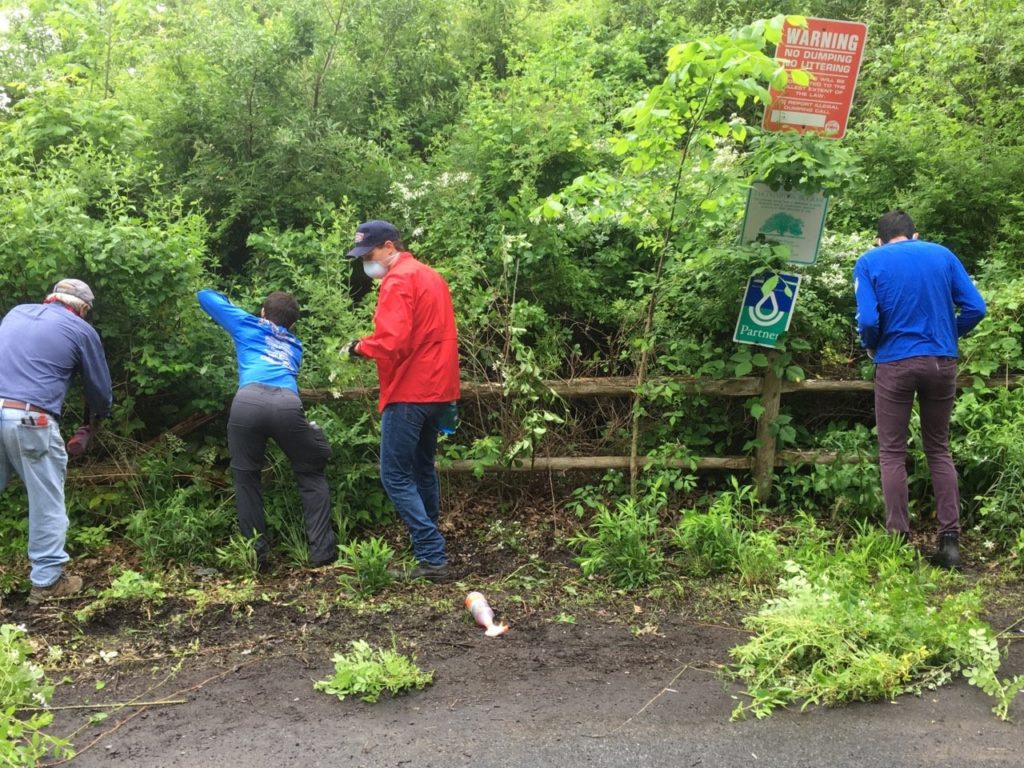 Working two four-hour days per week with a six-week commitment, interns will combine forces with staff members and volunteers. Together they will mulch trails, build boardwalks and fencing, remove invasive plants, inventory survivorship of new plantings, and perform other necessary activities to help maintain the 73-acre property.
"The CMA is more than just a plot of land, it's an ecological treasure," stated Sally Rubin, GSWA Executive Director. "It's our outdoor environmental education classroom as well as a fabulous place to wander through the woods and connect with nature. It requires continual maintenance to stay in good shape for the public to come out and enjoy for passive recreation."
Mindful of current restrictions in place due to COVID-19 and the increased number of workers, we have established new safety procedures and behaviors that all must follow. Before heading to the CMA, interns receive these instructions in writing and must sign a compliance form. Instructions are again reiterated on-site.    
"Our safety protocol is working. Knowing that we are taking things seriously puts our interns at ease," stated Hazel. "By adhering to all state mandated and our own safety measures including social distancing and staggering work teams, we are able to get some great work done safely, while providing them with practical experience."
Families and individuals who are interested in taking part in land stewardship at the CMA are encouraged to contact Hazel England at HazelE@GreatSwamp.org.  Visit GreatSwamp.org for more environmental education activities for children, adults and teachers.