By Sally Rubin, GSWA Executive Director
The Rolling Knolls Landfill Superfund in Chatham has had an interesting development this summer.  A meeting was held in early June with representatives from Chatham Township, Great Swamp National Wildlife Refuge, the Miele Trust (owners of the 135-acre private portion of the site), and Great Swamp Watershed Association.  The purpose of the meeting was to discuss the potential ultimate use and ownership of the site and how we may work together to achieve a mutually beneficial outcome.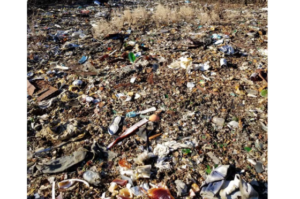 The result is a Memorandum of Understanding which was executed by the parties in late July and which is posted on the GSWA website, shared with the Community Advisory Group, and sent to both the EPA and NJ DEP.
The Memorandum specifies that the parties support public use of the private portion of the site for open space, wildlife conservation, habitat restoration, and passive public recreation, consistent with the purposes of the adjacent Refuge, following implementation of the Superfund cleanup.  This would include year-round recreational activities such as hiking, fishing, birding, nature study, and other similar activities.  The Memorandum specifies that the parties are committed to create a cost-effective model that returns damaged land and habitat to useful purposes which enhance the environment and quality of life in surrounding communities.
We are grateful for this progress and hope that it compels the Potentially Responsible Parties (PRPs) and the EPA to re-evaluate the proposed feasibility study based on this new commitment and reasonably anticipated future use of the site.
For more information about the Community Advisory Group (CAG) as well as the Rolling Knolls Landfill Superfund's history and updates, Click HERE.