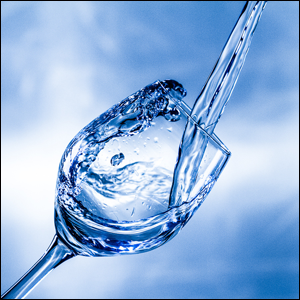 You're invited to GSWA's first Water 'n' Wine party!
Here's the deal.
On Wednesday, December 4, from 5:30 to 7:30 p.m., the Great Swamp Watershed Association will present Water 'n' Wine, where we'll put your taste buds to the ultimate test. The party is free, but you must bring a friend!
For every friend you bring, an anonymous donor will contribute $25 to GSWA!
If your friend becomes a member on December 4, the same donor will contribute another $25!
More About the Event
Party-goers are invited to taste test a variety of waters, including local, bottled, and city varieties. All those who partake will cast a vote for their favorite and find out which water is voted "Best-tasting."
In addition to water tasting, attendees will enjoy an informal wine tasting and delicious hors d'oeuvres. GSWA's Director of Education and Outreach, Hazel England, also will entertain guests with a fun game! Prizes will be awarded!
All the festivities will take place at GSWA's headquarters located at 568 Tempe Wick Road in Morristown, New Jersey. Map it!
Please register by emailing drice@greatswamp.org or by calling 973-538-3500 x22.