40th Anniversary Outdoor/Indoor Gala & Silent Auction
October 7, 2021 at 6:00 pm

-

9:00 pm
Brooklake Country Club
Individual Tickets $250 |
Benefactor Tickets $300 |
VIP Tickets $500 |
Table of 10 Tickets: $2500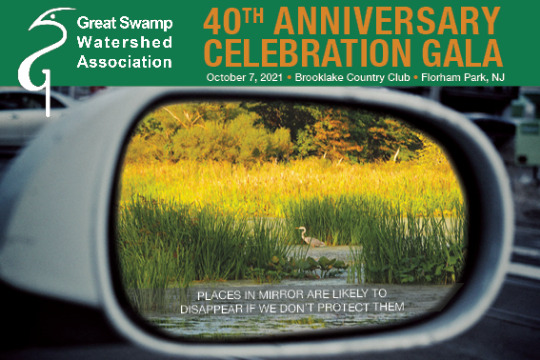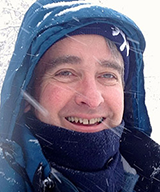 Thank you to all our supporters that made the 40th Anniversary Celebration Gala & Silent Auction a great success.
Enjoy the visuals from Mr. Robinson's impactful presentation on 10/7/21, 'A Tale of the Great Swamp's Climate'. As promised, Dave's focus was on the diverse weather and climate of the Garden State and the recent events of Sandy and Ida.
If you are a winner of a Silent Auction item, they are available for picked up at the GSWA Headquarters at 568 Tempe Wick Rd., Morristown, NJ. Call to make arrangements at 973-538-3500. Certificates can be mailed but packages need to picked up. If you need shipping, it is the winning bidders responsible to cover shipping costs.
The evening's Keynote Speaker, Dave Robinson, is the New Jersey State Climatologist and a distinguished professor at Rutgers University. Dave's focus is on the diverse weather and climate of the Garden State. His research includes topics such as climate change, drought, flooding, and issues involving agriculture, transportation, public safety, and commerce. His office provides timely information to decision makers, the research community, and the general public.  Dave is a much sought-after speaker on the critical climate issues that affect every one of us today and threaten the health and safety of our future. We are fortunate to have him join us at our special Gala celebration this year. Working together, we can protect our precious resources before they disappear from our rearview mirror. 
It is not to late to: Donate In Honor of our 40th Anniversary
Questions? Contact Val Thorpe at 973-538-3500 / VThorpe@greatswamp.org
GSWA is following all current State regulations for COVID-19 guidelines to provide a safe experience.
THANK YOU TO OUR GENEROUS 2021 GALA UNDERWRITERS & ADVERTISERS
When looking for businesses to support, please consider these champions of the environment! 
GREAT BLUE HERON UNDERWRITER
BALD EAGLE UNDERWRITERS
Atlantic Health System
Dixon Energy
Senlac Ridge Partners
BLACK BEAR UNDERWRITERS
Adrienne & Reed Auerbach
Avelino Law
BASF
Agi & Matt Krauser
PSEG
Schenck, Price, Smith & King, LLP
Valley Bank
ADVERTISERS
Bleakey Financial Group   |    EAB Insurance Group   |   Gerry-Jo Cranmer    |   Jaeger Lumber & Supply    |   Investors Bank
Fox Rothschild    |  Liberty Payroll and HR    |   Nisivoccia LLP    |   The Tile Lady Design by Christine
Joseph & Daniele Basralian   |   Chatham Print & Design    | Clean Waters Consulting/Dr. Stephen Souza   |   GEI Consultants  |   Gemini Design Group    |   Herold Law, P.A.    |   Lindabury, McCormick, Estabrook & Cooper, P.C.    |  McKirdy, Riskin, Olson & DellaPelle, P.C.    | Minno & Wasko Architects and Planners    |    Rutgers Cooperative Extension    |   Smarties Candy Co   |   Turpin Realtors    |   VoiceNEXT