Water Workshop Weekends – Family Fun Day at GSWA's Conservation Management Area
July 15 at 11:00 am

-

2:00 pm
Great Swamp Watershed Association's CMA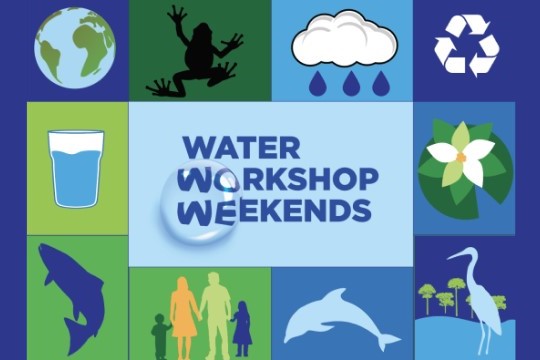 The Great Swamp Watershed Association (GSWA) and Morris Museum are pleased to announce their new partnership; our inaugural set of events, beginning with Water Workshop Weekends, will take place on July 7, 8, and 15, 2023.
Saturday, July 15 from 11:00 AM-2:00 PM– At GSWA's Conservation Management Area (CMA) on Tiger Lily Lane in Harding, visitors will participate in hikes, family-friendly activities, and nature crafts. This is a perfect opportunity to celebrate the 16th year of the City of Water Day, which builds awareness and reaches towards the goal of a climate-resilient New York and New Jersey harbor.
Tickets: Members Free* | Non-members $12 | Children $8 (3-17)
BUY YOUR TICKETS BELOW
Don't miss the Water Workshop Weekends kickoff event of the critically acclaimed and star-filled movie Dark Waters screening and panel discussion on Friday, July 7 at the Morris Museum and a Family Fun Day featuring a Smithsonian documentary- "Age of Human: Water", along with fun water related activities at the Morris Museum on Saturday, July 8.
*NOTE: Great Swamp Watershed Association and Morris Museum members get free access for events on Saturday, July 8 and July 15. RSVP is required for all Members. ALL GSWA/MORRIS MUSEUM MEMBERS MUST FILL OUT RSVP FORM HERE.