Wondering how to make this holiday season special at home? We've got some ideas that are sure to put your family in a festive mood this year: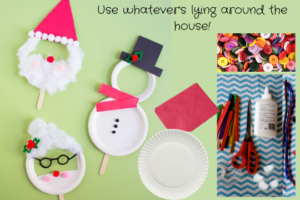 Make some good old-fashioned Christmas masks:
Cut masks from paper plates and decorate them with items in your home.  Glue on a popsicle stick or tongue depressor to use as a handle. When you're done, use them to take fun, photo booth-style pictures to share with your family and friends.

Create a make-ahead breakfast:
Opening presents is serious business. When you're done, everyone will be ready to eat! So, prep up something the night before and pop it in the oven before the festivities begin. Don't forget to set the timer!

Decorate cookies:
Baking and decorating cookies is a great family activity and it makes your home smell delicious. Be sure you have some fun cookie cutters, frostings, and decorations ready to go.
Craft ornaments:  This is fun for the whole family. Mix a salt dough recipe (all you need is flour, salt, and water – click here for a recipe. Make a handprint or use a cookie-cutter. Be sure to have paint and paint brushes on hand and let your creativity flow! Be sure to note the year and the name of the artist.
Go sledding:  If snow is still on the ground, set aside some time for sledding or snow tubing. And while you're outside, build a snowperson. Be prepared with a carrot, scarf, hat… get creative!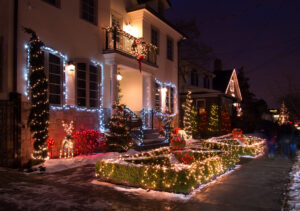 Check out the Christmas lights:
If the weather is nice, take a walk around the neighborhood to look at everyone's lights and vote on your favorites!